Congratulations to our members for a vast array of achievements.
Photos, courtesy of club members.
Annual Awards

Eva with her award and dog Charlie
Encougagement Award
Eva Bantock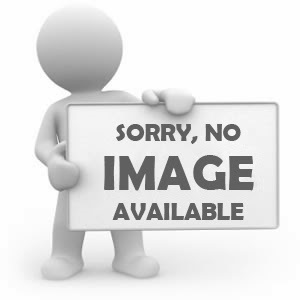 Adult Handler of the Year
Tania Farrell

Lesley being presented the trpphy by Eddie (Maribeth was absent)
Joint Title: Tracking Handler of the Year
Lesley Michael with Murphy and Maribeth Murphy with Rhett
October Titles

Rebel with Lesley
Leley Meikle and Rebel
Title: TSD
Lesley had a great day at the Bendigo TSD trial on 14 October.
Rebel, gained her first Track & Search title.
Lesley was very happy with Rebel's performance as she even had to put up with two off leash dogs stalking her!

Jess with David
David Hoch and Jess
Title: SWA
David and Jess obtained their Scent Work Advanced title at Warragul's trial.
Looks like Jess has found something he really loves.

Tyra
David Hoch and Tyra
Title: SWN
David and Tyra obtained their Scent Work Novice title at the club's trial, which was held at Old Gippstown on 22 October with four passes on the day.
Tyra, who is only 9½ months old, has really taken to Scent Work and the team seem to be enjoying themselves immensely.


Belle with awards
Meribeth Murphy and Belle
Title: SWN
Belle gained her Scent Work Novice title at the State Trial.
Then she followed up at the club's trial on 22 October with two qualifying scores and a first place with a blistering run time.
14 October, Graduation Day

Rainbow with Hayley
Puppies
1. Hayley Lewellin with Rainbow
2. Lisa Fortington with Jack
3. Trisha Bonnici with Max

Queenie with owners
Beginners
1. Alysha Duncan with Queenie
2. Jess Thomas with Phoenix
3. Rosie Church with Shaggy Dog
3rd Mick Lever with Odin
Passes
Sue Hadley with Bindi
Kylie McMahon with Matilda
Sue Hadley with Jedda
Jane Coots with Poppy

Olly with Gayle
Class 1
1. Gayle Hansford with Olly
2. Rebecca Hayman with Sadie
3. Neil Martin with Evie
Passes
Franca De Angelis with Koen
Alison Stopher with Blue Two
Chris Lee with Billy
Michelle Feil with Ella
Meredith Matthews with Sullivan

Sky with Les
Class 2
1. Les Salmon with Sky
2. Brenda Cheetham with Harper (NQ)
3. Natalie Nutt with Murphy (NQ)

no photo
Class 3
1. Sue Battye with Cherry B
2. Anne Coverdale with Heidi
3. David Hoch with Tyra (NQ)

Xena with Tania
Class 4
1. Tania Farrell with Xena
2. Andrea Ryan with Harley
3. Paula Bomers with Onyx (NQ)
September Titles

Rhett with ribbon
Maribeth Murphy and Rhett
Title: TS Grand Champion
Small but mighty. Little man Rhett earned his Track and Search Grand Champion title by passing his Test 9 at GODC's trial and Test 10 at the German Shepherd Dog Club Victoria trial.
He managed to also gather up a bit of a fan base who loved following his tracks.

Mac with ribbon
Elspeth Stephens and Mac
Title: SWN
We went to the Frankston scent work trial and competed in Novice Interior. We came fourth.
Then we travelled up to North East Tracking & Scentwork Club and went first and second in the last two elements to complete his Novice qualification.
August Titles

Sol with Talia
Talia Duell and Solly
Title: NRA
Solly gained his Novice Retrieving Ability title at Gippsland ODC's RATG trial.
Both enjoying learning about this new sport, with Sol showing plenty of enthusiasm and picking up a first placing.

Charlie
Anne Rendell and Charlie
Title: NRA
Charlie passed his third RATG trial on 23 July to gain his Novice title.

Sprocket with ribbons
Kerrie Sprocket and Sprocket
Title: FS. Ch.
Sprocket's been awarded his Freestyle Champion title.
Freestyle is the classic dances with dogs division, where tricks, poses and distance work are choreographed to music to create the illusion of dancing with your dog.

Stig
Roz Buckley and Stig
Title: RA
Roz and Stig obtained their Rally Advanced title at East Gippsland Dog Obedience Club's trial on Sunday, 13 August.

Finlay with Lesley
Lesley Meikle and Finlay
Title: TDX
Finlay has has finally found something he can do without having to worry about his anxiety problem. Only taken me 6 years to work it out!
With the attainment of his Tracking Dog Excellent title, he has earned a break until next tracking season.